An armed robbery suspect, Toyin Omoniyi, has been arrested by police operatives while attempting to r*pe the wife of his victim during a robbery operation in the Idanre council area of Ondo state.
The 26-year-old robber narrated how he was arrested during the robbery.
Tosin said he entered the victim's apartment through the window and ordered the couple to bring out all the money and valuables they had kept in the house.
The couple brought out N50,000 but he was not satisfied, so he ordered the woman to go into her bedroom and look for more.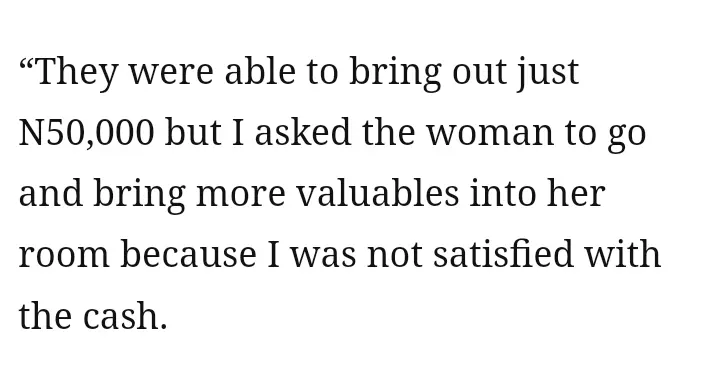 As the wife went into her room, he followed her into the room and asked her to lie on the bed. Due to fear of the gun he was holding, she obeyed but then shouted that he was about to r*pe her and it was at that moment that her husband and four other men rushed into the room. Before he could reach for his gun, which he had dropped on the ground when he attempted the r*pe, the people subdued him, seized his gun, and beat him before handing him over to the police.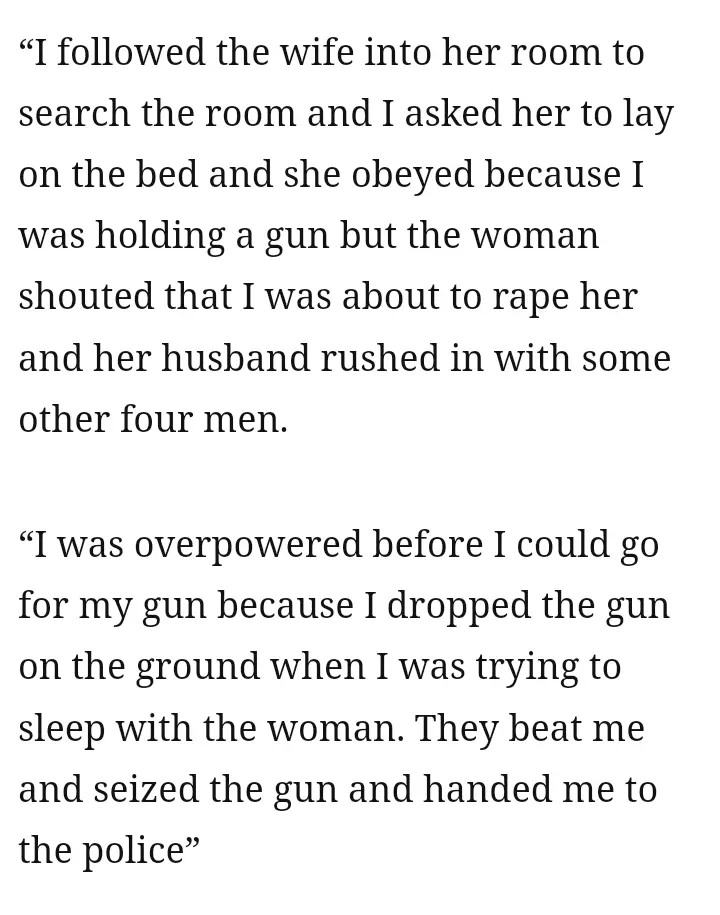 The suspect, who claimed to be a motorcycle rider, said he was able to buy a motorcycle from money he had gained in different operations.
However, Tosin's mother, when accused by the police, denied helping him carry out his operations, adding that she knew him as a commercial motorcyclist. She said Tosin is the only surviving son of six children. She later left her father and got married to her current husband.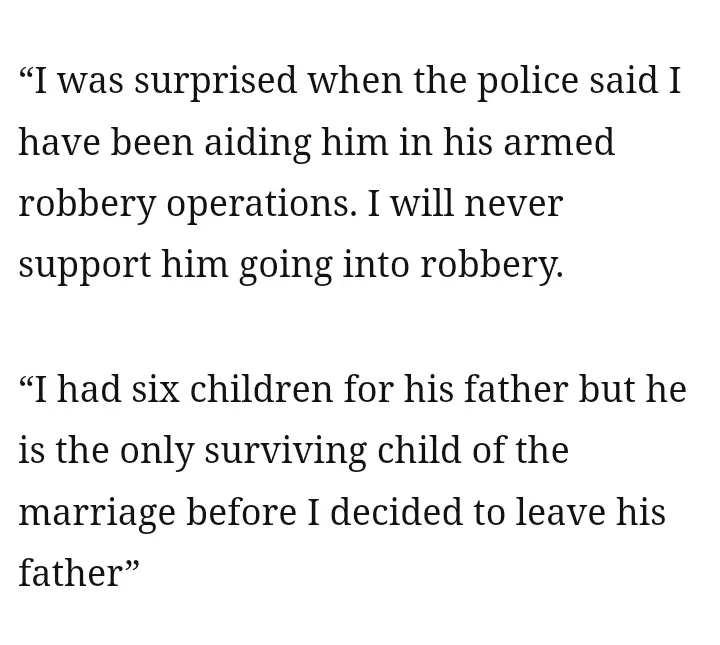 She said Tosin met her and asked her to follow him to buy the motorcycle he was using, and when she questioned the source of the money, he said it was from a monthly contribution and she believed him since he was an okada rider.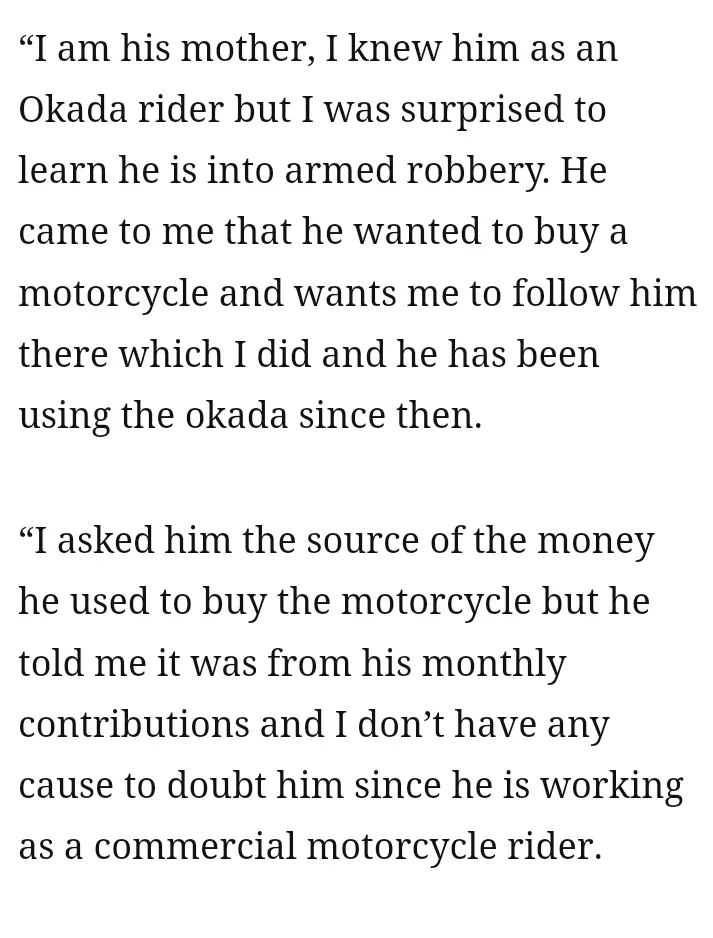 Tosin confessed to the offense and would soon be charged in court.