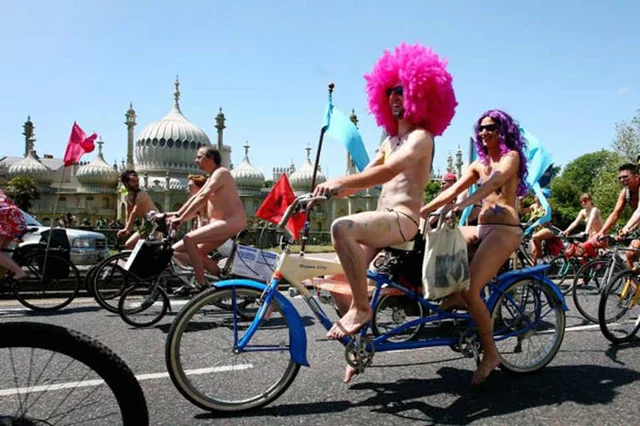 I f you're a fan of getting naked, cycling, and conserving the environment, then the World Naked Bike Ride  should be just up your street.
This weekend, thousands of people are expected to bike through the streets of London in the buff
, in a bid to protest the culture of cars and to celebrate body positivity.
Brace yourself for a whole lot of jiggly bits: here's everything you need to know about the event.
What is the World Naked Bike Ride?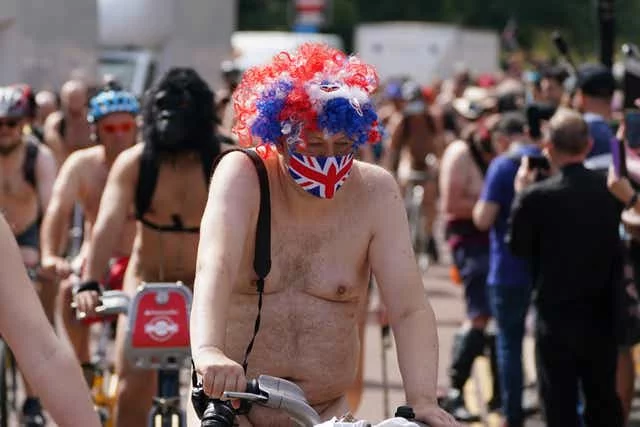 Every year, budding cyclists are seen joining together to protest oil dependency and car culture, as well as aiming to shine a light on the vulnerability of cyclists on the road.
The ride takes place annually across 200 cities across the globe and kicked off in London in 2004.
Explaining their mission, the group said that they aim to highlight "the vulnerability of cyclists and is a protest against car culture."
In 2021, London saw approximately 1,421 riders  join the cause after the protest was cancelled in 2020 due to the Covid-19 pandemic.
Last year's ride took place 26 months after the previous one in 2019 after the removal of the 30-person group limit.
The ride is also completely free to enter, and those enjoying it are encouraged to ride clothes-free if that is their preference, or to deck themselves out in body paint, including various messages and slogans or fancy dress if they prefer.
The World Naked Bike Ride is a global protest movement, and rides take place in cities across the world, with the London ride harbouring a carnival-vibe, while also attracting huge crowds of cheering spectators.
When does the World Naked Bike Ride 2022 start in London?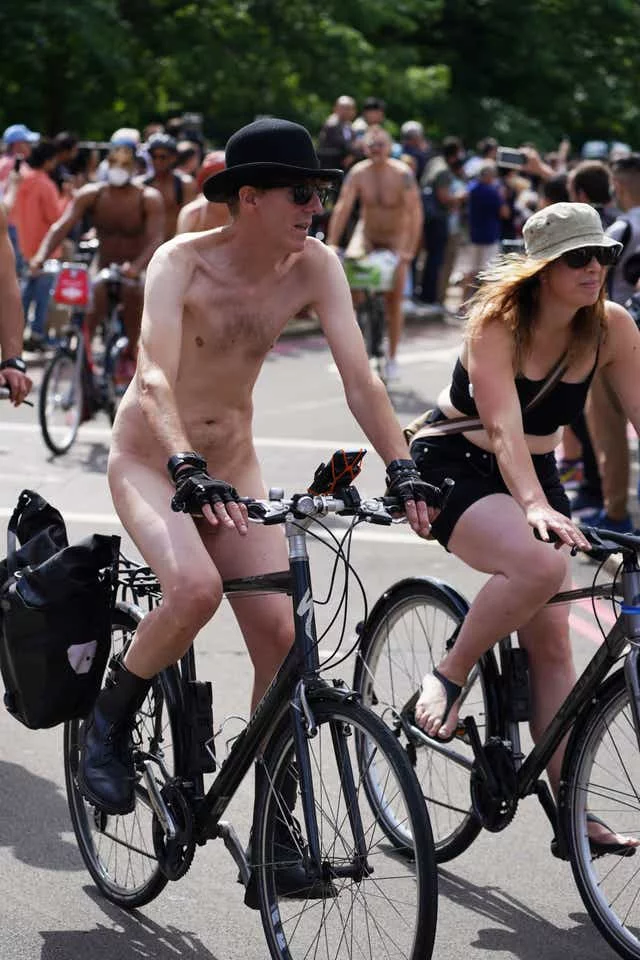 There are a number of different points on the map that kick off the World Naked Bike Ride in London
The World Naked Bike Ride takes place each year on the second Saturday in June, with this year's kicking off on June 11.
Due to London's celebration of the Platinum Jubilee , cycling won't start in Hyde Park this year, but there will be a number of different places where the ride will kick off, including Clapham Junction, Croydon, Deptford, Kew Bridge, Regent's Park, Tower Hill, and Victoria Park.
All routes then converge on a 'grand finale' near Wellington Arch at around 5:30 pm.
This year, there's also an official 'afterparty' for all the riders, which is a ticketed event that aims to raise funds for the World Naked Bike Ride.
Start times and assembly points are as follows:
Clapham Junction (Grant Road, SW11 2NU) Gather 14:30 Depart 14:45Croydon (233 Shirley Church Road, CR0 5AB) Gather 11:00 Depart 13:00Deptford (Matchstick Piehouse, SE8 5HD) Gather 12:00 Depart 14:00Kew Bridge (North end of Kew Bridge near W4 3NQ) Gather 13:15 Depart 13:30Regents Park (Outer Circle, near NW1 4NA) Gather 14:35 Depart 14:50Tower Hill (Trinity Square Gardens, EC3N 4DJ) Gather 13:45 Depart 14:45Victoria Park (Near Bonner Gate/Dogs fo Alcibiades E2 JW) Gather 11:00 Depart 13:30Wellington Arch (Wellington Arch, Hyde Park Corner, W1J 7JZ) Gather 14:15 Depart 14:45Accessible option (Belvedere Rd SE1 7GQ) Gather 15:45 – Depart 16:00How do I get involved in the World Naked Bike Ride 2022?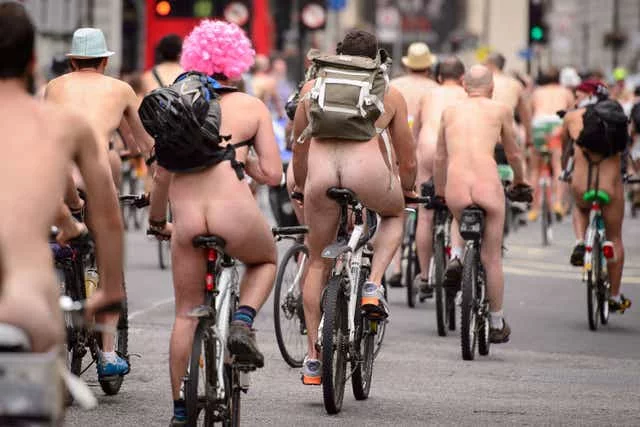 LEON NEAL/AFP/Getty Images
Anyone and everyone can get involved in the World Naked Bike Ride 2022, and it's free to do so. Donations are also encouraged to cover the funds required for the large-scale ride.
Source: Evening Standard